A Place to Play and Exercise Together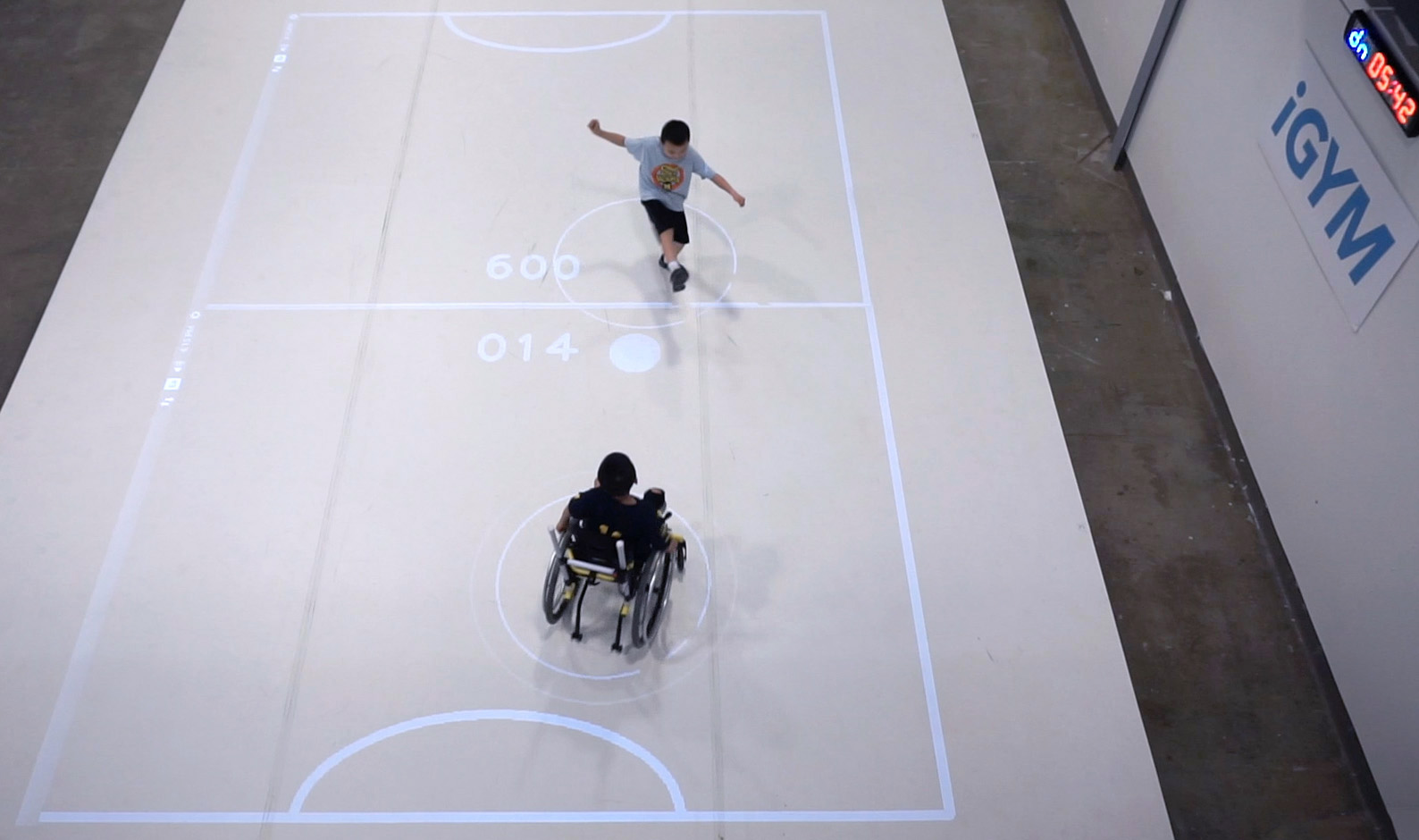 Building a future where play and exercise are inclusive and fun for people of all abilities
iGYM is an augmented reality system for inclusive play and exercise.
It is designed for school and community-based sport or recreation facilities seeking to provide novel and accessible ways for people with motor disabilities and their non-disabled peers to play and exercise together.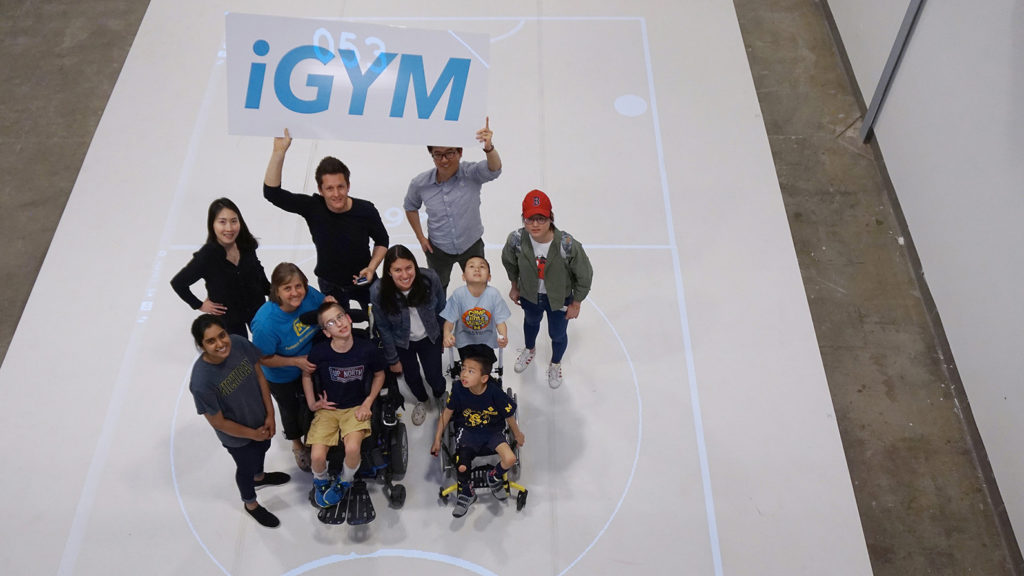 We are an interdisciplinary team of designers, engineers, and human-computer interaction researchers at the University of Michigan.
Research Assistants
Joanne Huang
Ruifeng Xu
Ruotong Gao
Cyan Ma
Harper Ma
Lynn Li
Nicole Choi
Renan Chen
Sonia Lin
Xin Ying Chew
Alumni
Amy E. Whitesall
Sun Young Park
Emma Shpiz
Zixuan Li
Pengqi Lu
Pallavi Benawri
Priyanka Raju
Megan Freund
Yaqian Zhao
Luyao Gong
Dashiell Carichner
Consultants
Betsy Howell, M.S., P.T.
Seth Andrew Warschausky, Ph.D.
Robert C. Ferguson, MHS, OTRL
Please email us if you are interested to learn more about iGYM or fill out the form below if you'd like to join or support our mission.
We are currently looking for partners to further develop the system. Please fill out the form if you are interested to support our mission and we will follow up with more details soon.